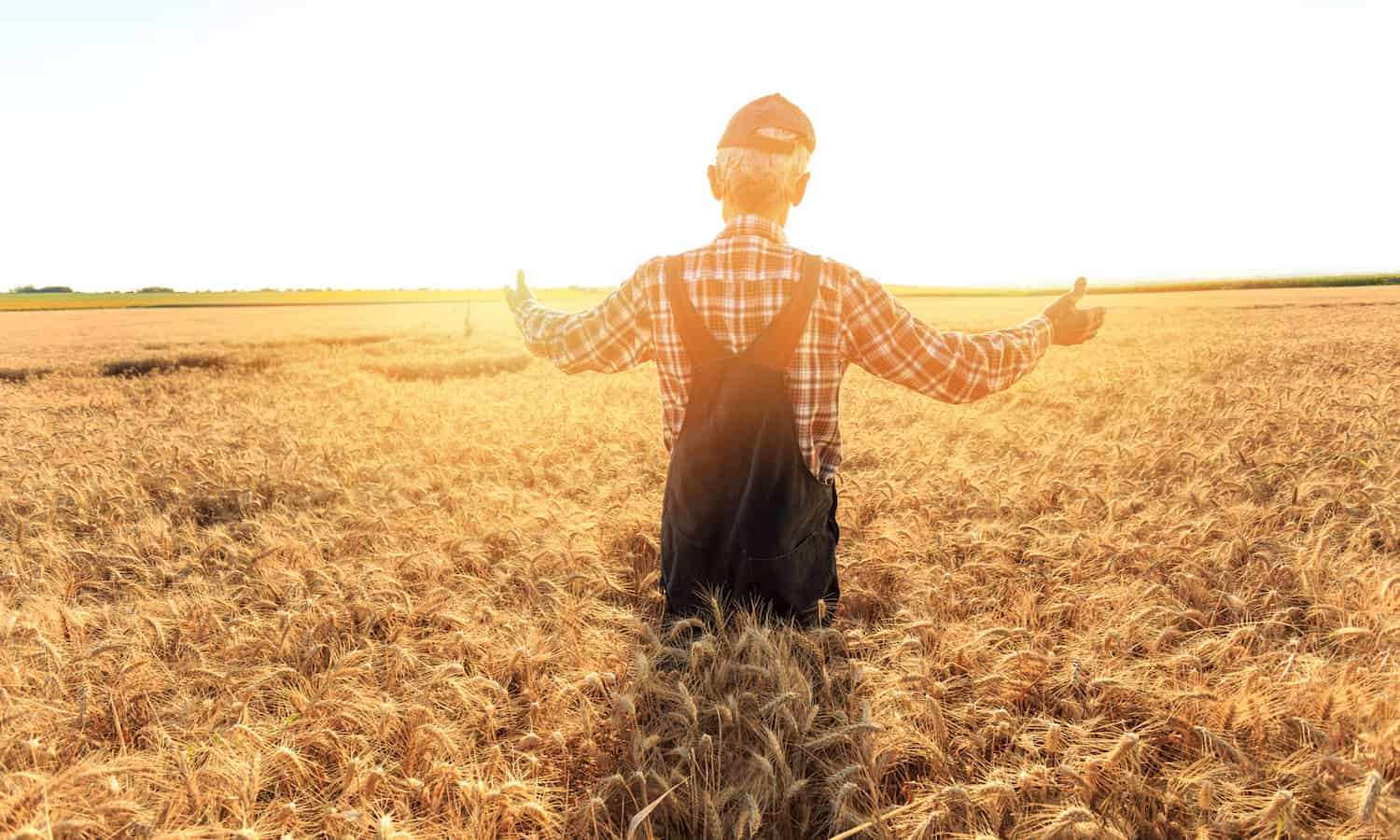 Building a better food system requires hard work and perseverance. At Food Tank, we are continuously inspired by the people who have dedicated their lives to making food more sustainable, equitable, and nutritious.
Food Tank is recognizing these 21 older advocates, innovators, and farmers who are still changing the food system later in their lives. Their contributions to food and agriculture have produced more sustainable growing practices, sparked a global community of food advocates, and inspired the next generation of food innovation.
Dr. Ibrahim Abouleish
Abouleish is a chemist, medical doctor, and founder of the Egyptian sustainable development initiative SEKEM. Among other sustainable development goals, SEKEM works with communities to establish biodynamic agriculture projects in some of the most ecologically challenging regions of Egypt. Abouleish is a recipient of the Right Livelihood Award and the German Federal Cross of Merit.
Will Allen
Allen is a pioneer of urban farming, and the founder and CEO of Growing Power. Growing Power is a nonprofit organization that provides training and technical assistance for developing urban farming projects and community-based food systems. Today, the organization is involved in more than 70 projects and outreach programs across the country. Allen has been awarded the John D. and Katherine T. McArthur Foundation "Genius Grant" and been named a McArthur Fellow.
Patrus Ananius
Ananius is a Brazilian politician, former mayor of Belo Horizonte, and creator of the renowned food sovereignty model in that city. As mayor, Ananias declared the right to food fundamental in Belo Horizonte, creating numerous public programs to stimulate urban agriculture, generate jobs, and make nutritious food accessible. Ananius also served as the Minister for Social Development and the Fight Against Hunger, and he developed the Zero Hunger Strategy in Brazil. He is a recipient of the Future Policy Award and a member of the World Future Council.
Wendell Berry
Berry is an author, farmer, environmental activist, and prominent advocate for rural America. Berry is known for a broad body of work that encompasses poetry, novels, essays, and other works of nonfiction. He is a recipient of the National Humanities Medal and the Richard C. Holbrooke Distinguished Achievement Award, among numerous other recognitions. Berry is the first living writer to be inducted into the Kentucky Writer's Hall of Fame.
Eliot Coleman
Coleman is an author, educator, and owner-operator of Four Season Farm in Harborside, Maine. He is the author of The New Organic Grower, Four Season Harvest, and The Winter Harvest Handbook. Coleman served as the executive director of the International Federation of Organic Agriculture Movements and advised the U.S. Department of Agriculture during their 1979 to 1980 study, entitled Report and Recommendations on Organic Farming.
Temple Grandin
Grandin is a professor of animal science at Colorado State University and a leading designer of livestock handling facilities. After an in-depth photographic study of standard facilities, Grandin developed the highest standard in humane animal handling systems, which is now used worldwide. She also developed an objective scoring system for assessing the humane handling of livestock. Grandin is a recipient of the OIE World Organization for Animal Health in Paris, France, for her work on developing animal welfare guidelines.
Wenonah Hauter
Wenonah Hauter is the founder and executive director of Food & Water Watch. Hauter draws on three decades of work in food, water, energy, and environmental issues in her national advocacy and policy work. Her 2012 book, Foodopoly: The Battle Over the Future of Food and Farming in America, explores corporate control over the food system. Hauter has mentored hundreds of organizations that are working at the local, state, and national level.
Eric Holt-Giménez
Holt-Giménez is an agroecologist, political economist, and the executive director of Food First. Food First is a network of activists and researchers developing the educational resources to support communities...