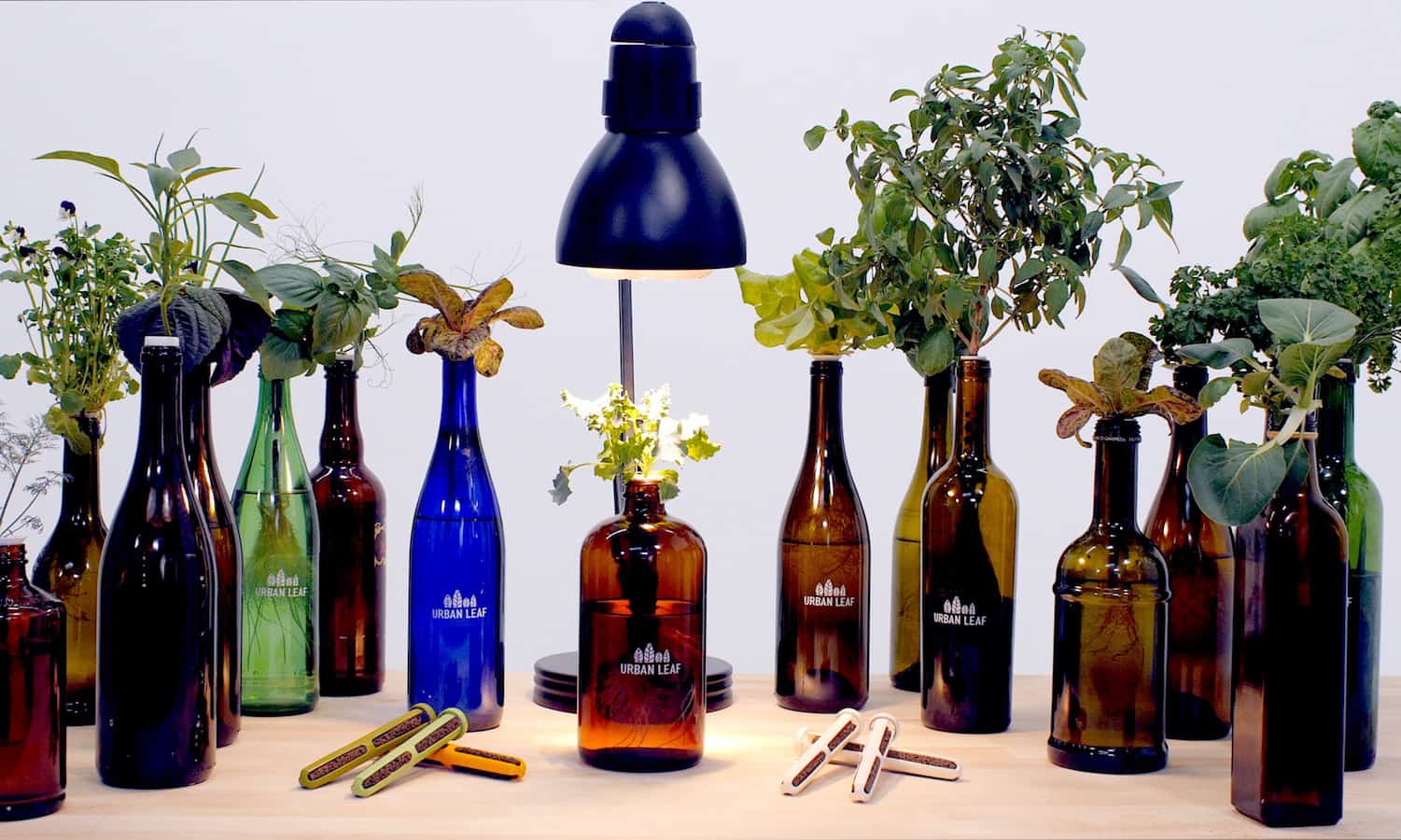 Nate Littlewood and Rob Elliott have created The World's Smallest Garden, a device which turns an empty bottle into a hydroponic garden.
After meeting at Columbia University in early 2016, the co-founders combined their skills in business and food growing systems to launch this first product, which is intended for beginning growers to use in their home. Setup for the product should only take about 60 seconds, by placing the small, biodegradable plastic device into the top of a bottle—such as a whiskey or wine bottle.
With UrbanLeaf, Littlewood and Elliott hope to create an experience which helps people reconnect with their food. Food Tank had a chance to speak with Nate Littlewood about the inspiration behind UrbanLeaf and challenges he and his partner have faced along the way.
Food Tank (FT): What was the inspiration that led to creating the UrbanLeaf product?
Nathan Littlewood (NL): We wanted to show people that growing food at home could be fun, easy, and accessible. Through over 200 customer interviews, we feel we've developed a pretty good handle on the sorts of challenges and obstacles that amateur urban farmers face.
Nine times out of ten, home gardens fail because people forget to water them. The World's Smallest Garden solves this problem in the simplest, most elegant, and cost-effective way we could imagine. It provides a way for plants to water themselves. We also like that it repurposes something that is available locally (an empty bottle) to create the hydroponic reservoir. In doing so, we eliminate the need to make an injection molded plastic reservoir and import it from overseas. The small amount of plastic we do use in our product is biodegradable. It costs us a bit more, but we feel this is money well spent.
FT: What has been your biggest challenge in developing UrbanLeaf?
NL: It's been really hard finding hardware know-how and expertise here in New York. There's a ton of people that understand tech and...